"What's difference between plastic and rubber?"
Plastic cases are made from rigid polycarbonate material, while rubber cases are made from somewhat flexible TPU material. PC material impact resistance is strong, the strength and toughness is very good, whether stress or general throw, as long as you don't try to use it with a stone, it is enough to live a long life, at the same time, the appearance of the transparency is high but it is more easily scratched, while TPU material is known for its bending strength and scratch resistance.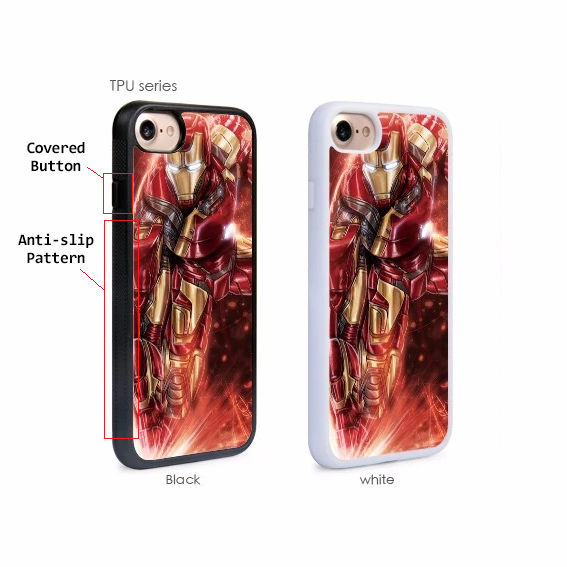 "What's about the color options?"
The color options refers to the color of the case—not the image. The case color is visible on the back and the sides of the case, and looks like a border when viewed from the front. We recommend selecting a color that matches the color of your phone.
"My case has finally arrived but it doesn't fit my phone!"
Please check your order if it matches the exact model of your phone. We currently offers phone cases compatible with the most common, generic, or international version of smartphones. It may not fit to the specific carrier version phones—for example, our Xperia Z3 cases will not fit to the Xperia Z3v phone (which is a Verizon version of Z3 phone). Please check and compare your phone model and dimension appropriately before purchasing. All orders that was incorrectly made by customers are not eligible for a replacement or refund.
If you have been convinced that you have chosen the right model but the case you received doesn't match with your phone, please contact us.
"Do you accept personalised order?"
Sure. We accept personalised orders.
Contact us and make a request for personalised order. We'll get back to you to ask some details and requirements.
"Can you send my order as a gift package?"
Sorry, we cannot gift-wrap your order as a gift, or include any personalised message.
"I never received my confirmation e-mail after ordering/registering."
Please check your Spam box — 99% of the time, you will find it there. It's also possible that you entered the wrong email address. All email confirmation and notification are sent automatically. If you still have the problem, please contact us.
"When will I receive my order?"
It depends on the date of your orders. Our products are made-to-order. Orders made on business days will be processed in the same day, while orders made on the weekend will be processed in the next business day. All orders typically need a single business day for printing and packaging before it get ready to be shipped. Delivery typically takes up to 3 - 15 business days within the U.S. and 5 - 21 days worldwide. Please also note that delivery dates are not guaranteed and may require extra transit time.
"My tracking code can't be tracked!"
All tracking codes provided may not be immediately traceable. Please allows a few moments for tracking code to be live and traceable. Tracking codes can be tracked on USPS. If you find out that the tracking code cannot be tracked in more than 2 days, please contact us.
"My package never arrived!"
It could happen because of several reasons: the destination address is wrong, or the customers didn't answer phone calls from courier, or the courier cannot reach customer's address. All undelivered packages will be returned to us. We will contact all customers of undelivered packages to arrange a reshipment.
We recommend customers to fill out phone numbers on purchases. Phone numbers will be used for delivery purposes only. We promise we won't sell, trade, or using phone numbers for marketing purposes.